"As a mother comforts her child, so will I comfort you," says God (Isaiah 66:13,NIV).
Thank You, Lord for being even more loving than the best human mother!
AMEN!
This 1 4 U (GOD)!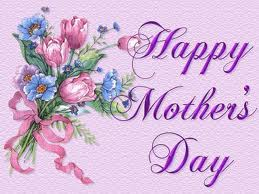 ________________________________________
Here On this Mother's Day,we rejoice that you've come to worship
our God who set us in families. Today, we honor, and pray for all
mothers: Those who gave birth amd mothered well; those who gave birth
and struggle(d) with mothering; the many women who lovingly mother
yet never gave birth, and also the fathers who serve as both mother and father.
We thank God for the virtue of motherhood.
Welcome to Worship!
For all of our electronic Bible users, click the link below to
download the Bible Gateway App for Apple and Samsung

Rev. Dr. Donald E. Dunnigan, Sr., Pastor